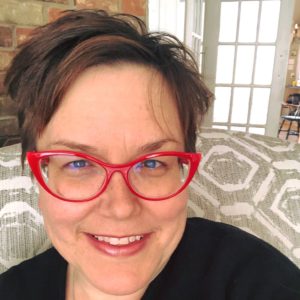 Greetings!
I'm Patti Ryan, and this is my personal web page. Much like my garden, I tend to this space less often than I would like, but you'll find the occasional bloom about things that matter to me.
I wear a few different hats: mom, partner, sister, librarian, aspiring activist (mostly in my head), and very part-time seminarian at Trinity College. I like new notebooks, good ideas, craft beer, kind people, bitter vegetables (rapini in my favourite), Jesus and labour unions.  I also use the m-dash a lot — probably more than I should.
I work as an academic librarian at York University Libraries in Toronto, Canada. My current role is Director, Content Development & Analysis where I support a team of collections and metadata librarians who are way smarter than me. For work-related stuff, I mostly use Twitter.
I can be reached at patti@pattiryan.ca.
© Patti Ryan, 2015-2021.

All content on this site is licensed under a Creative Commons Attribution 4.0 International License.